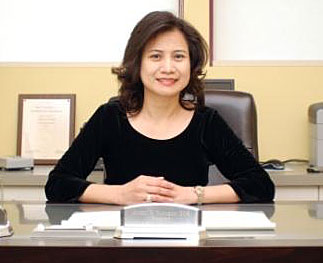 Dr. Angeli Yagasaki, DDS
General Dentistry with emphasis in Pediatric Dentistry

Dr. Angeli Yagasaki earned her college degree from Indiana University & Purdue University at Indianapolis, Indiana (IUPUI). She attended Indiana University School of Dentistry where she received her Doctor of Dental Surgery in May 1998. She pursued her education in Pediatric Dentistry Preceptorship Program at the University of California, Los Angeles (UCLA) in July 1998-1999. She is board certified in both Indiana and California.

Dr. Yagasaki participated as an associate in Pediatric Research in Matsumoto Dental University (MDU) in Japan. She is certified in Invisalign and laser surgery (Biolase). She is a member of American Dental Association, California Dental Association and Western Los Angeles Dental Society. She updates her skills and furthers her knowledge with the latest advanced training in laser, esthetic and restorative dentistry as well as the latest in computerized dental technology.

Presently, she is the President of Yagasaki Dental Center located in Torrance, California. She is now practicing her skills in Family and Cosmetic dentistry, laser dentistry, porcelain crowns and veneers, wand painless injections and Zoom! one-hour whitening.

Dr. Yagasaki was born and raised in Philippines. She is fluent in English, Japanese and Tagalog. She enjoys spending time with her two kids, traveling, scuba diving, and playing different kinds of instruments, especially drums.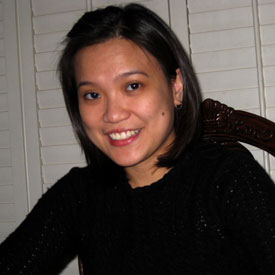 Dr. Jerly Madlangbayan
Dr. Jerly A. Madlangbayan earned her Doctor of Dental Medicine degree in 2001 from Centro Escolar University in the Philippines, where she also holds a dental license. She received her Bachelor of Arts degree from the same school. After years of practice in her native land, she pursued her dental career in California. By attending courses and fulfilling all California Board requirements, she was granted her California dental license.

Dr. Madlangbayan does not settle for mediocrity in performing dentistry but instead strives all the time for clinical excellence, thus giving her patients what they rightfully deserve. She is relentless in pursuing her goals and honing her skills. She actively attends dental seminars and continuing educations to update her knowledge of modern concepts of dentistry for her patients' benefits. She is currently a member of American Dental Association, California Dental Association, Harbor Dental Society and Punjabi Dental Society.

Presently Dr. Madlangbayan has found her niche at the Yagasaki Dental Center in Torrance, CA as an associate dentist. She practices general dentistry and her focus of interest is in cosmetic dentistry.

"Jerly", as she is fondly called by her peers and colleagues enjoys simple pleasures in life and savors spending quality moments with family and friends.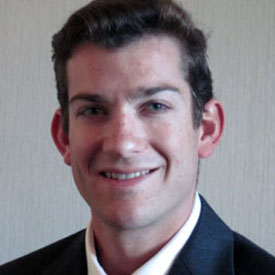 Dr. John David Miller
Dr. John David Miller was born and raised along the West Coast and followed a great uncle into the world of dentistry. After earning a degree in biology from Willamette University, Dr. Miller achieved his doctor of dental surgery (DDS) degree from the University of Southern California and completed his residency in orthodontics and dentofacial orthopedics at the University of Colorado Health Sciences Center. Before opening Surfside Smiles Orthodontics, Dr. Miller provided orthodontic treatment to children and adults at practices throughout Southern California. Dr. Miller has served as a member of the American Association of Orthodontics, the Pacific Coast Society of Orthodontists, the American Dental Association, the California Dental Association, and numerous study clubs throughout the Los Angeles and greater Orange County areas.

When he's not helping patients achieve healthy, perfectly aligned smiles, Dr. Miller enjoys spending time with his family and traveling. He also plays golf, tennis, basketball and soccer, and he is an avid surfer and paddle boarder. Dr. Miller is also passionate about music, and plays both acoustic and electric bass.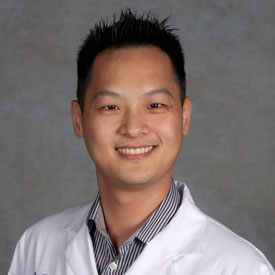 Dr. Wei King, DDS. MS.
Dr. Wei King earned his Bachelor of Science degree from UCLA, with magna cum laude honor. He graduated from Columbia University College of Dental Medicine in June 2014 and earned his Doctorate in Dental Science degree. He was voted by his classmates to have the best clinical skills in his class. He treated 12 of his 80 classmates as patients during dental school.

Immediate after graduation, he specialized in prosthodontics at University of Texas Health Science Center at Houston. He graduated the residency in June 2017 and earned his Master of Science degree. He became a board-eligible prosthodontist.

The prosthodontic residency prepared him well in implantology, cosmetic dentistry, as well as digital dentistry. He is constantly sharpening his skills in general dentistry as well, making him versatile in his ability to treat all types of patients. He is currently a member of American Dental Association, California Dental Association, and American College of Prosthodontists.

Born and raised in Taiwan for 17 years, Dr. King is fluent in both English and Mandarin Chinese. Dr. King is an enthusiast in health and fitness. He spends 3-4 days a week working out in the gym, and he loves to share with his patients on how to improve their overall health in addition to oral health.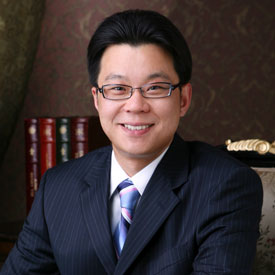 Dr. Roy Yoo
Dr. Roy Yoo spent most of his childhood years in the South Bay area before he moved to the Bay area to attend college. He graduated from UC Berkeley with a major in Molecular & Cell Biology. After graduating from UC Berkeley, Dr. Yoo moved to Boston where he attended the Harvard School of Dental Medicine. Dr. Yoo received his Doctor of Dental Medicine degree from Harvard in 2004.

After finishing dental school, Dr. Yoo moved back to Southern California and continued his specialty training in periodontics at the USC School of Dentistry. During his training, Dr. Yoo has done extensive research and has published articles in The International Journal of Oral & Maxillofacial Implants and The Journal of the Western Society of Periodontology.

As a Board Eligible Periodontist, Dr. Yoo limits his clinical practice to periodontics & implant dentistry. He is qualified in all areas of periodontics and has extensive clinical experience with most major implant systems. Dr. Yoo is dedicated to serving his community with the highest quality of care and stays updated with the latest developments in his specialty.

Dr. Yoo continues to be actively involved in his community. He remains affiliated with the USC Advanced Periodontics Department as a part-time faculty member and his professional affiliations include memberships to the American Academy of Periodontology, Academy of Osseointegration, California Society of Periodontists, Western Society of Periodontology, South Coast Periodontal Group, Interdisciplinary Dentofacial Institute, California Dental Association, and the American Dental Association.